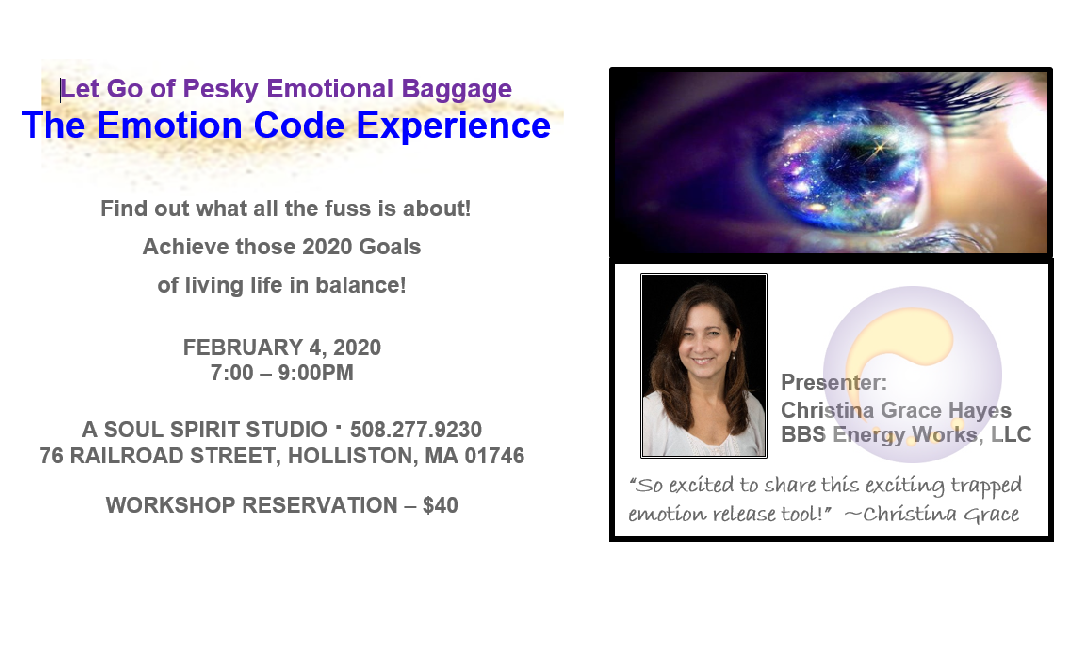 We all have emotional baggage – emotions that we either push down because we need to forge on in life, or emotions that come to the surface and trigger our reactions in an unpleasant way. 
If we don't process or work through our emotions, they become energy trapped in our physical body.  This can manifest as physical pain or discomfort, not feeling in control of our emotional selves, and prevent us
from reaching our desired goals!
The Emotion Code tool is a quick and simple way to release those trapped emotions.  It's amazed how much lighter and relaxed you feel after shedding this negative energy that you've been lugging around for so long!
Come learn how you can lighten your emotional baggage through
The Emotion Code!  Christina will provide knowledge, guidance, and demonstrations you won't want to miss!
 Questions about this event? Connect with us today at BBS Energy Works!